There are 2 ways to attach documents to a patient file:
In the "Comments/Attachments" tab under the patients contact information
In the "Documents" tab from the left menu
Attaching documents from "Comments/Attachments"
*To enlarge, right-click the video and select "Open in new tab"
Open the patient file, click on Edit
In the tab "Comments/Attachments", click on "Attach file"
Select your image or scanned document (JPEG, PNG, PDF)
Click on the green check mark and SAVE
Attaching documents in "Documents"
Before you can attach in this tab, you must have "document categories". Here's how to create document categories:
Company>>Document Categories
Click on New
Give your document category a name and check off the boxes that apply to it
Click on save
Close and relaunch WINK
Here's how to attach a document in "Documents":
*To enlarge, right-click the video and select "Open in new tab"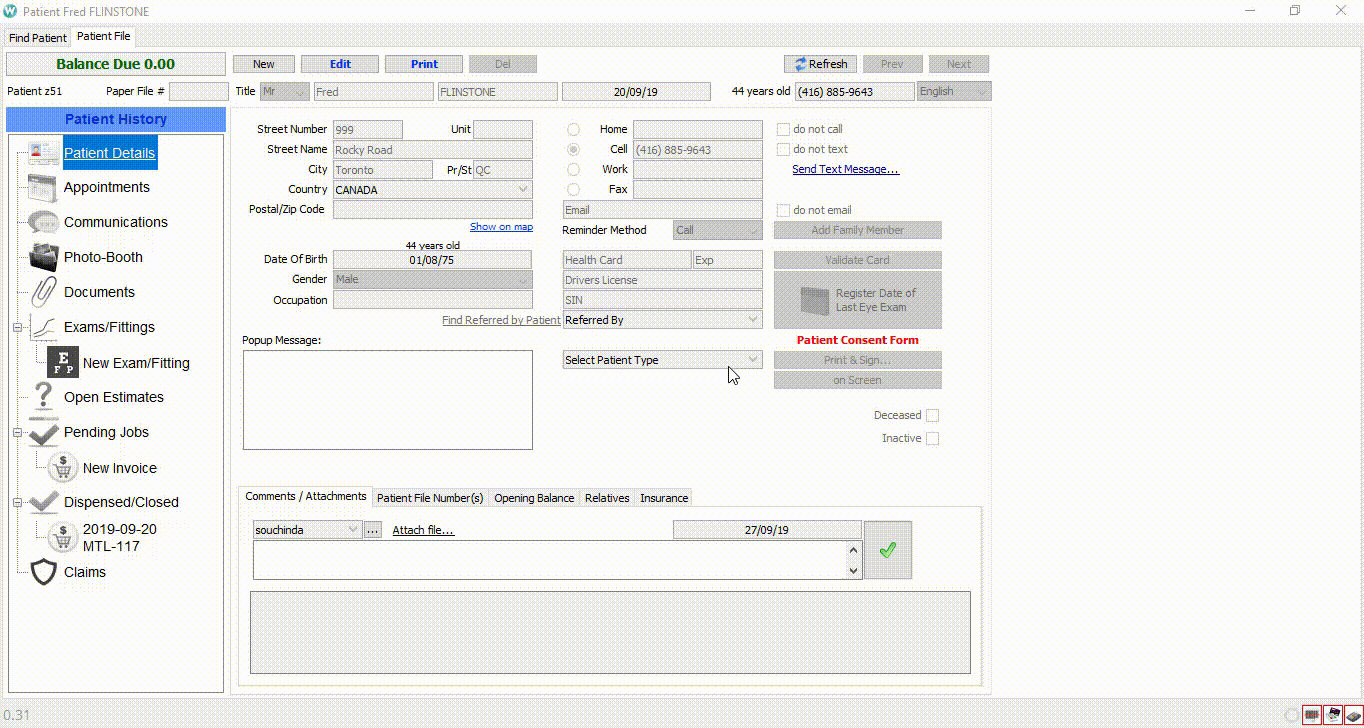 In the patient file, click on "Document" from the left-hand menu
Click on the category tab in which you want to attach the file
Click on Edit, then Attach document
Select your document
Rename your document if necessary
Click on Save
I attached a document, but it appears as a blank page when I open it, why?
Make sure you are selecting documents from their original location. Your attachment will appear as a blank page if you've uploaded a "shortcut" to your document.
Here's an example of how you might've created a shortcut: you scan your files from a computer in your back office and save them in a file which is shared on your computer network. You go to another computer in your store and copy the scanned documents to a folder you've created on your desktop for easy access. The documents you've copied to this folder are actually SHORTCUTS to the real ones saved on your shared network file, if they are uploaded to WINK, they will appear as blank documents.