Question:
How can I upload my digital Signature to WINK?
Answer:
Print this document: WINK signature block
Using a black pen, sign in the rectangle:

Your signature should fill as much of the box as possible, but must not touch or cross the borders of the box. It MUST NOT be larger than the space allotted to it. It can be smaller if you wish it to be.
The box is of a particular aspect ratio. The size and clarity of your signature is important. For best results, please be vigilant

Scan the document and save it to your computer.
Open the document and take a screen shot of the signature, making sure to leave out borders of the box. Save the screen shot on your computer's desktop (PNG or JPEG work)
From the Menu bar, go to Company>>Users>>User Profile>>Open the doctor's user profile.
Click on Edit, then go to the Digital signature tab.
Make sure you select the user who is AUTHORIZED to use the signature. This step is important! The signature should only be used by the ECP providing the prescription. Once the Rx is signed, the signature stays. No need to re-add the signature every time you print the prescription.
Click on "Click here to upload digital signature" and select the screen capture you saved to your desktop previously
Click on Save.
10. screenshot to sum it all.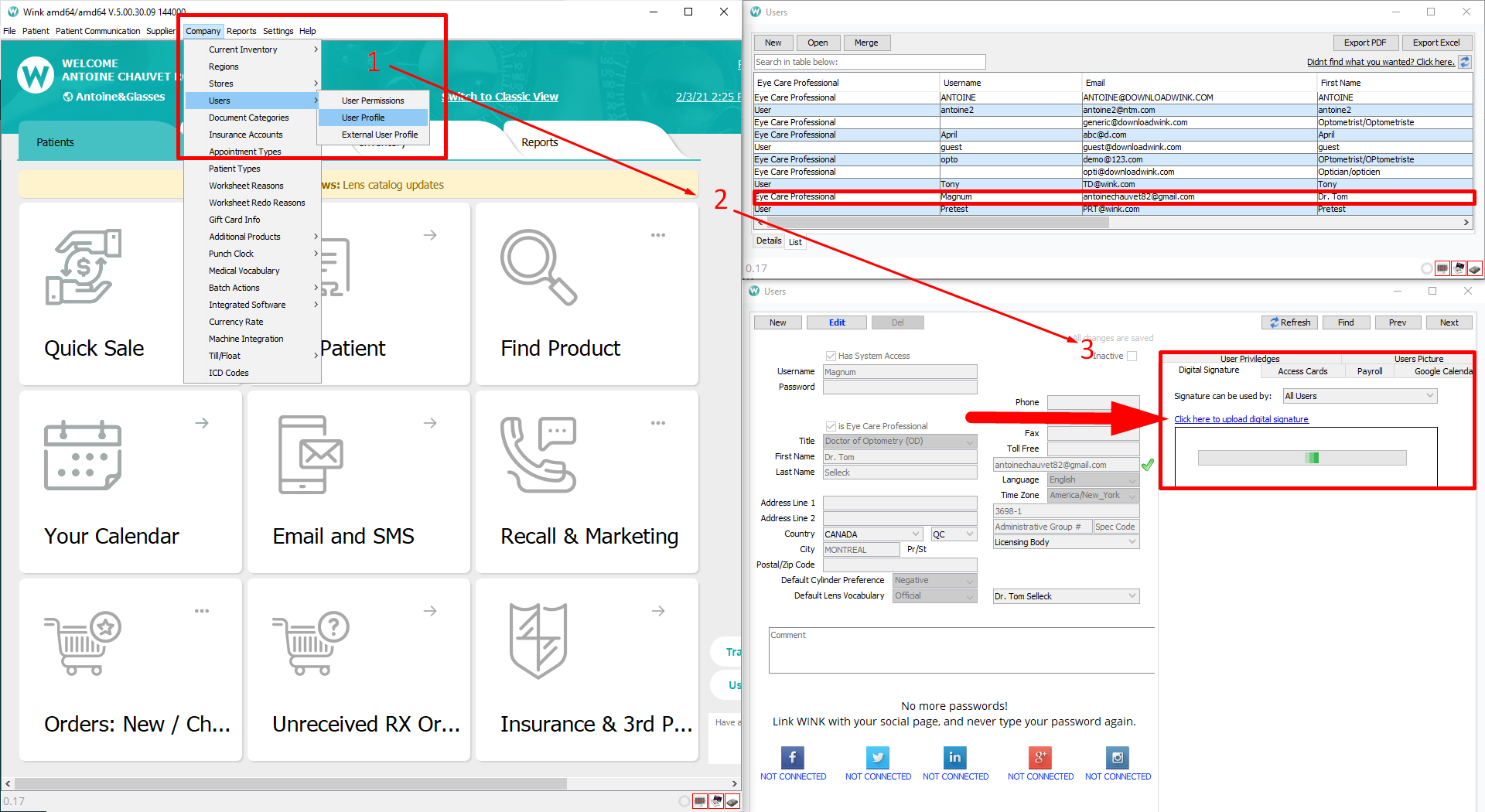 Screen Capture tools: